In response to God's compassion and mercy for the world, we consider the mission of the church to be the mission of Jesus Christ continued on earth as He is embodied in us by the Holy Spirit. This mission is to proclaim the Good News, to set at liberty those who are oppressed and to proclaim the fulfillment of God's plan in history (Acts 1:8 and Luke 4:18).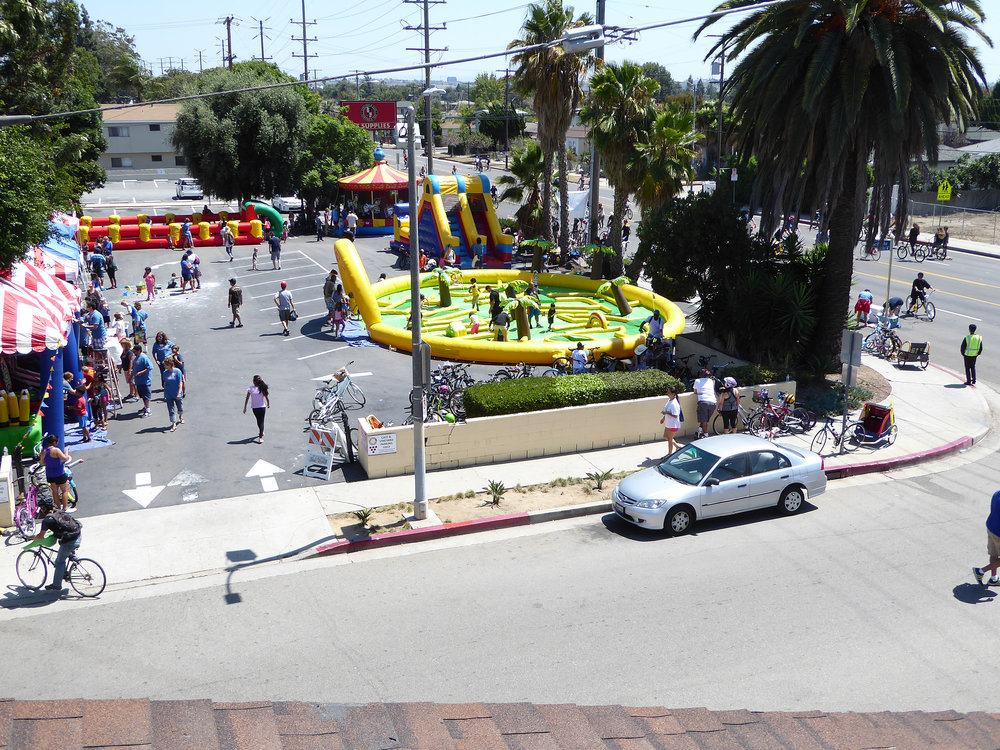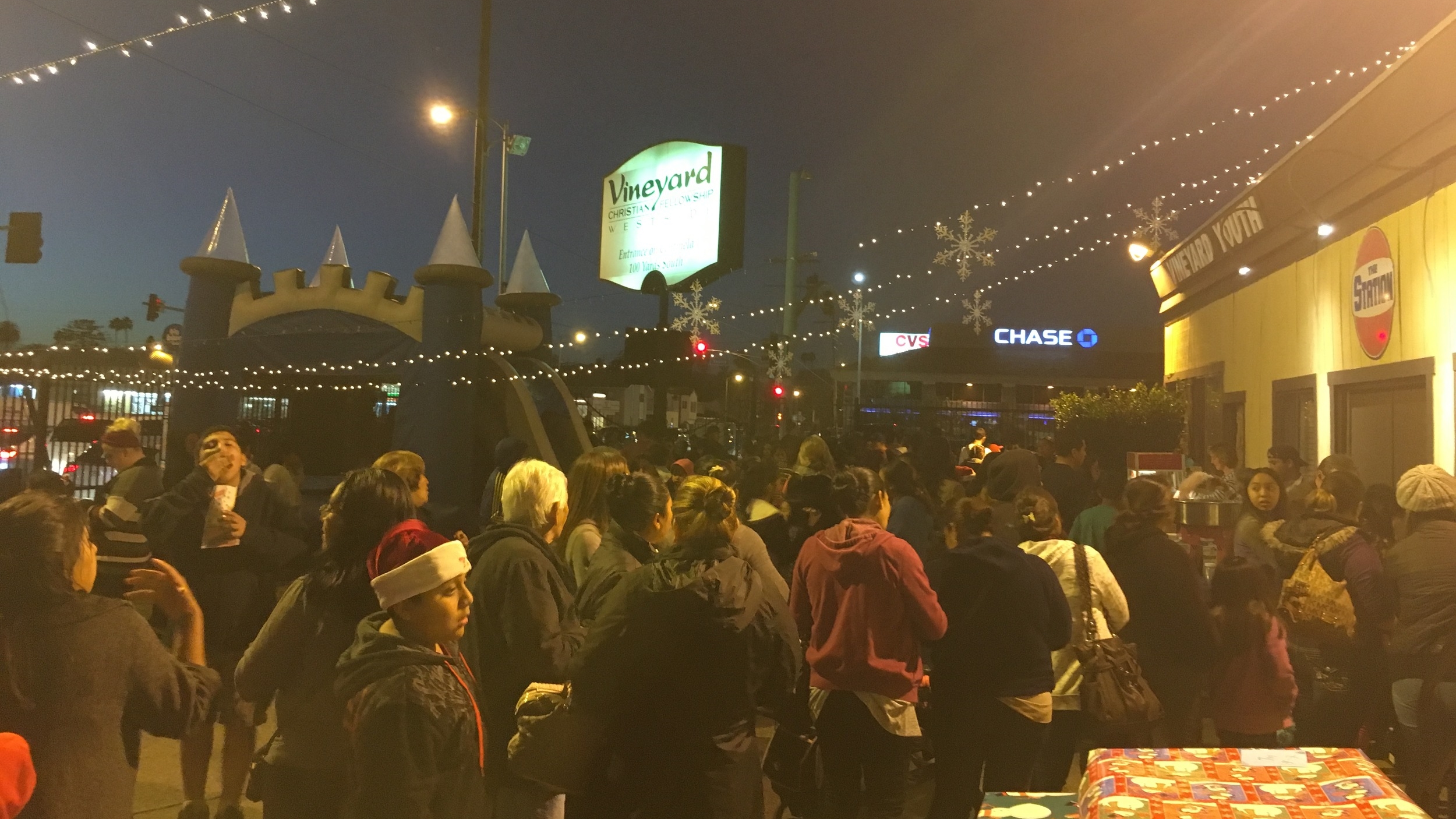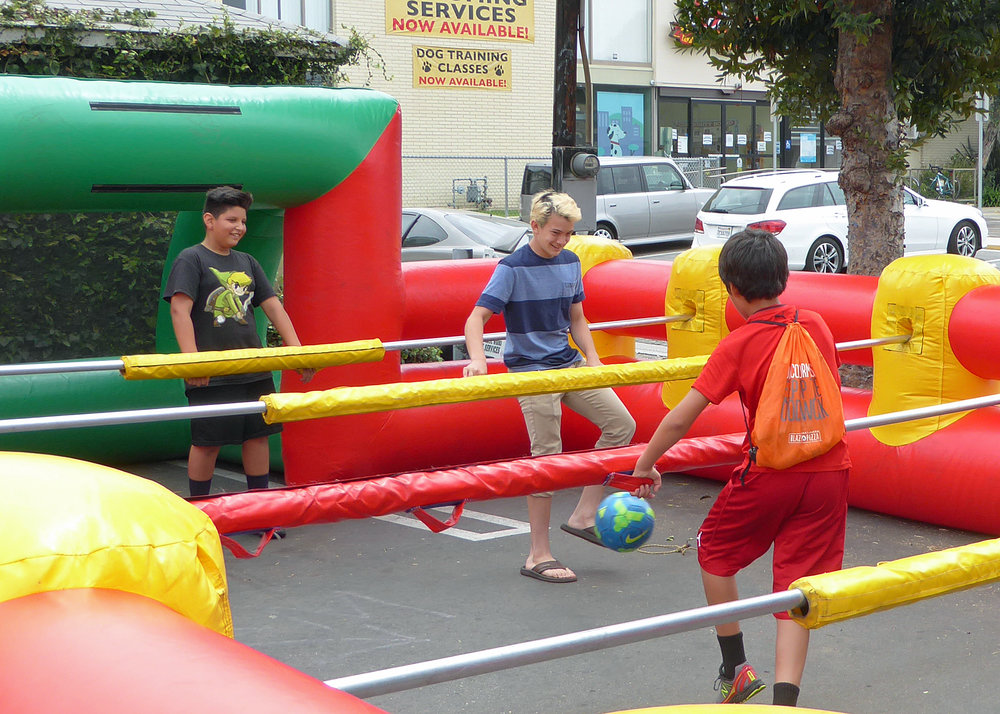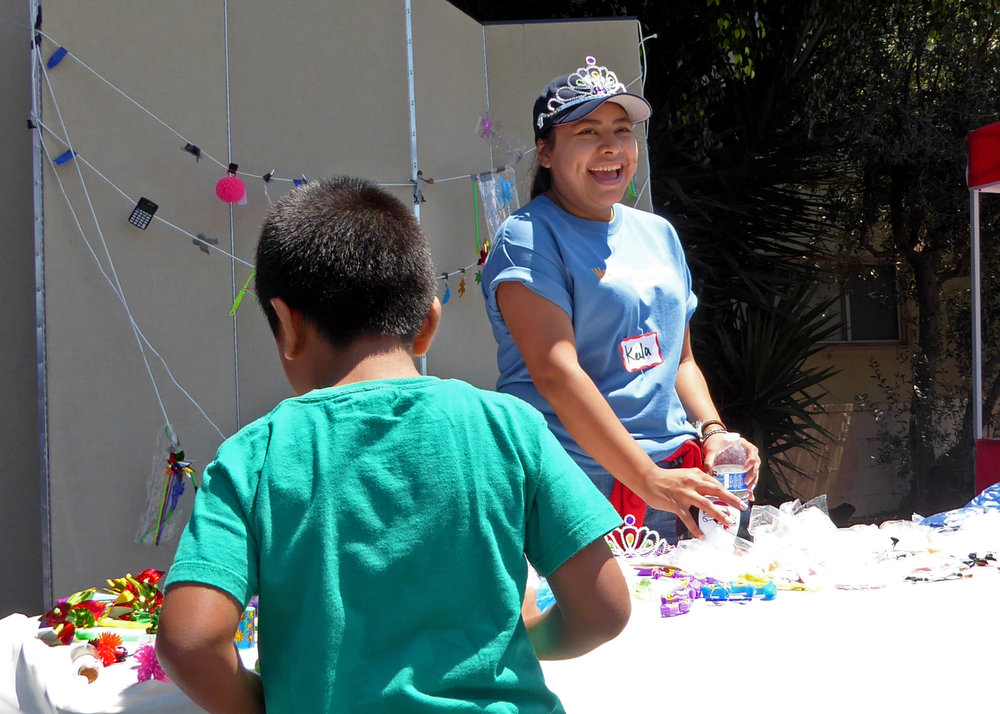 The Learning ZONE - An after school program that assists families with 1st to 12th graders by providing youth with activities designed to help them academically, spiritually, socially and creatively to succeed in school and life.
Community Outreach - Members of the Vineyard serve the local community through practical demonstrations of God's love. Free gift wrapping during the holidays, free car washes, neighborhood outreaches for children, neighborhood beautification projects, and prayer walks are done each year.
Homeless Ministry - We minister to the homeless on the L.A. Westside and provide lunches on Sundays.
Association of Vineyard Churches - We contribute towards providing structure and support to the continuing process of church planting in the United States and overseas.
InnerCHANGE – Los Angeles - John and Jude Tiersma Watson - An inner-city ministry bringing the values of Christ's Kingdom to the Westlake/Pico Union neighborhood. The ministry seeks to raise up leaders who will be used by God to bring transformation to their own communities.
Harvest Home - A residential, Christ-centered home dedicated to meeting the needs of women in crisis pregnancy. Harvest Home helps transform the lives of homeless, pregnant women and their children.
Desert Stream Ministries - Based on the biblical foundation of compassion, integrity, and dependence on God, DSM proclaims to the world the transforming power of Jesus Christ. They equip the body of Christ to minister healing to the sexually and relationally broken through healing groups and leadership training for the local church.
Kenn & Joannie Gulliksen - The founding pastor of the Westside Vineyard.
Monthly Mission Prayer Meeting - For more info about any of our efforts related to local missions, contact Pastor Joel Moses. You are also invited to join us at our Mission Prayer Meeting every 2nd Sunday of the month at 1 p.m. in the Ramp Room as we pray for the missionaries, the local & global partnerships our church supports and for the Gospel to reach all people.