We believe that every person is created with deep significance... and that every member is a minister! We're building a diverse and multi-faceted community where everyone is called to contribute not just consume... to participate not just spectate. Towards that end, we dream of all the needs within the church being met by the community.
Using your gifts and abilities, heart, personality, and experiences -- along with the various needs at hand -- we are committed to serving one another.
Get Involved in Serving
Through the Westside Vineyard!
Audio / Visual Team - The Audio Team ministers by setting up sound equipment and mixing sound during Sunday worship services and other Westside Vineyard events. The Visual Team ministers by setting up and facilitating multimedia (video and presentations, films, etc.) during Sunday worship services and other Westside Vineyard events. Members of both teams serve on a scheduled rotating basis.
Vineyard Kids Volunteer Team - This team ministers to the church family by providing children's programs during Sunday worship services. Teachers, aides and helpers are needed on a rotating basis. A background check is required prior to serving with the Kids team.
Worship Team – The Worship Team ministers as musicians and singers by leading in musical worship at the weekend worship gatherings and other Vineyard events.
Hosting Team – The Hosting Team extends the welcoming heart of God during in the weekend worship gatherings and other Vineyard events by greeting members and guests, answering questions and guiding folks to where they need to be.
Hospitality Team – The Hospitality Team prepares coffee and other refreshments that serve our fellowship time after weekend worship gatherings.
Book Nook Team – The Book Nook Team staffs our bookstore, which offers resources specially chosen for supporting maturity in the faith, during weekend worship gatherings.
After Service Prayer Team – Our After Service Prayer Team ministers by praying for the spiritual, emotional and physical needs of people in the church after each service. Training is provided and involvement in a Home Church or similar small group is required to join this team.
Intensive Prayer Team – Our Intensive Prayer Teams focus on specific physical, spiritual, and emotional areas of an individual's brokenness which require more concentrated healing prayer over a two to four week period. Training is provided.
Youth Ministry Team: This team ministers to our middle school and senior high school youth by helping and engaging with our youth Sunday mornings, during midweek gatherings, and at special events. Leaders reach out to establish solid relationships with the kids to show Christ's love for them.
Meals Ministry Team – Our meals ministry serves new families by providing meals after mothers and newborns come home from the hospital. We also provide meals for families suffering a sudden loss or significant health issues.
Men's Ministry Team – Our men's ministry team seeks to restore men of God to serving in obedience and humility; leading in wisdom and authority; and loving in selflessness and charity… all through the obedience to the truth of the Word of God, leading of the Holy Spirit and accountability of other men.
Women's Ministry Team – Our women's ministry team mobilizes women of the Vineyard for spiritual growth and ministry by providing a means for women to develop greater intimacy and relationship with the Lord; to support and encourage one another as followers of Christ; and to reach out to women who have not established a relationship with Christ.
Admin Support Team – Is a label maker your best friend? The Admin Support Team does fun things like sort things, organize things and enter information into databases.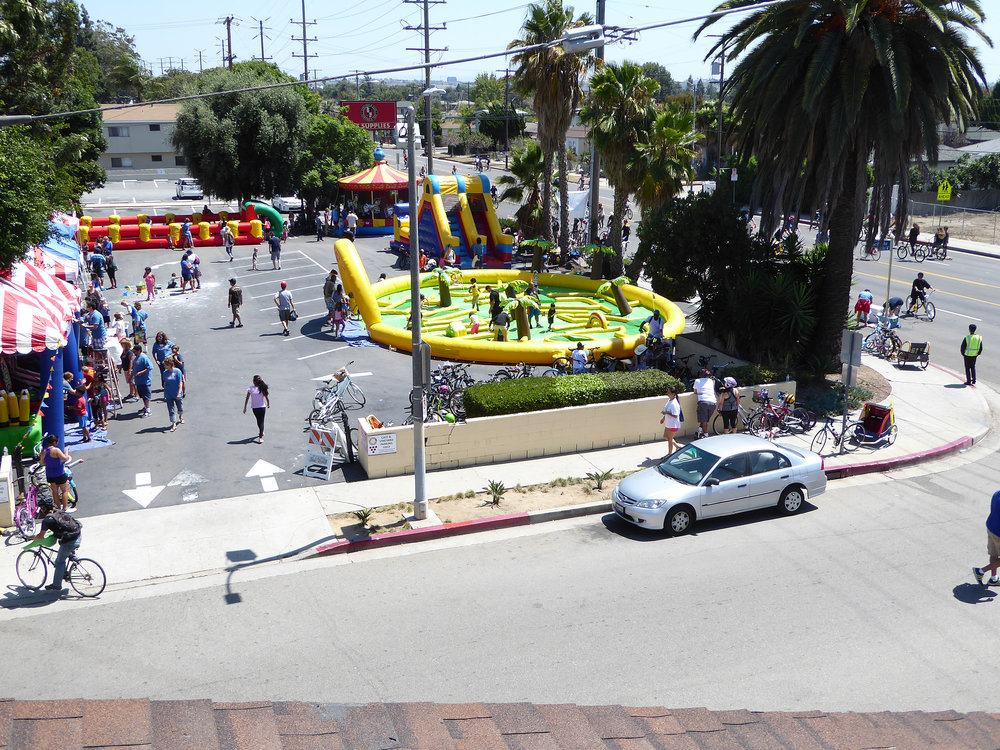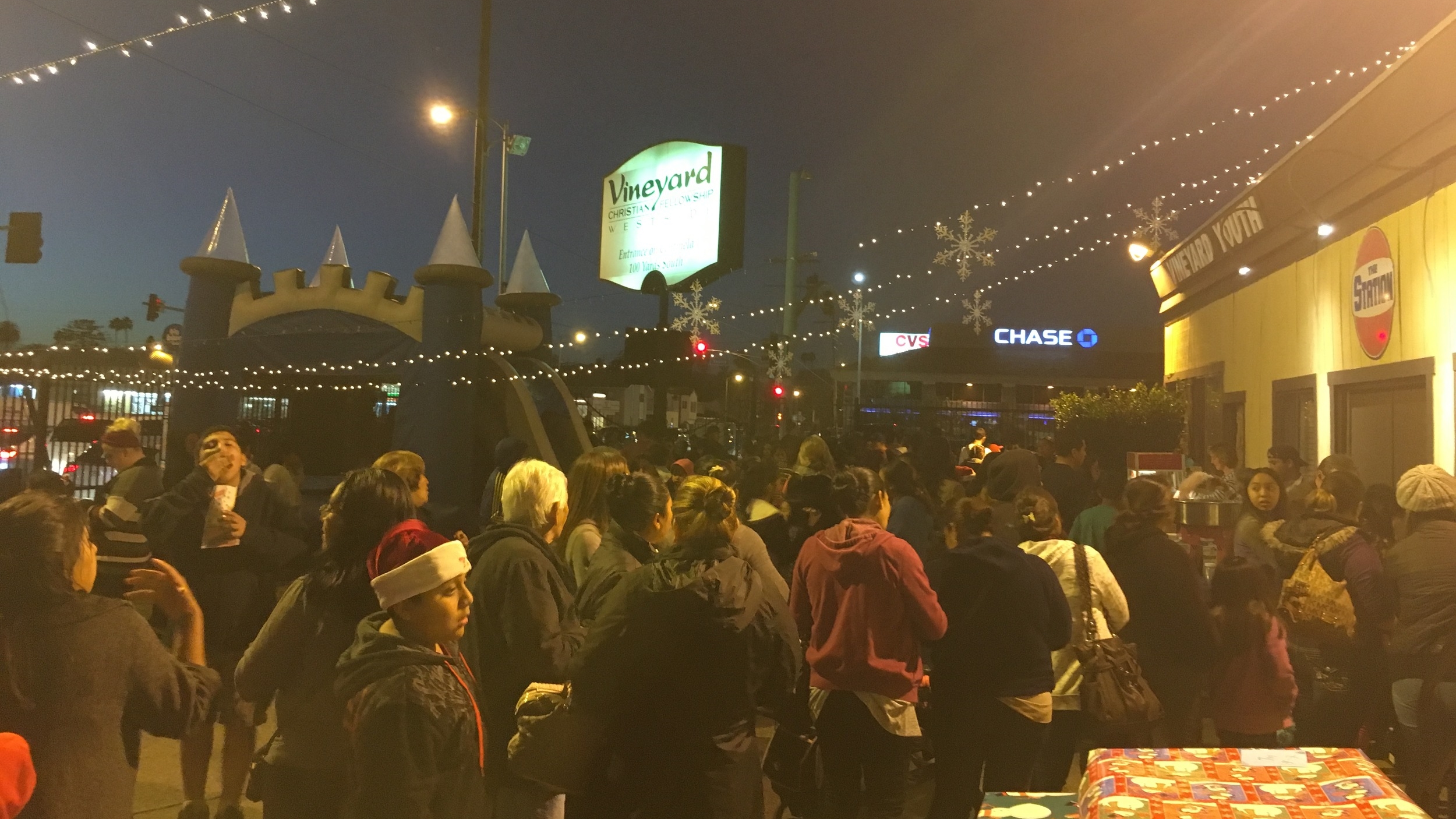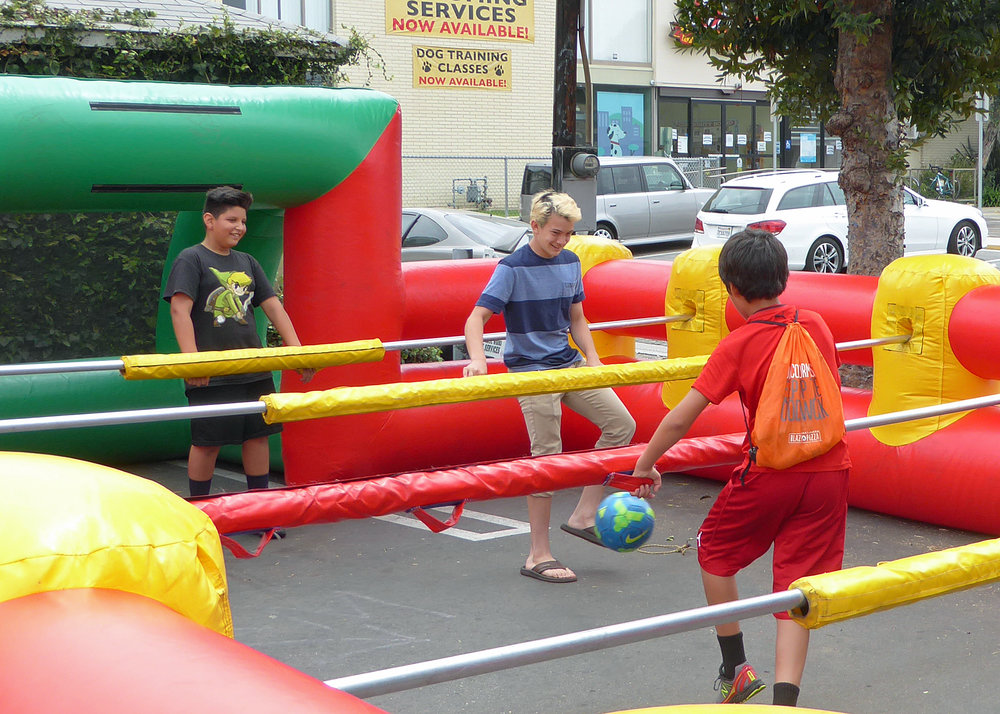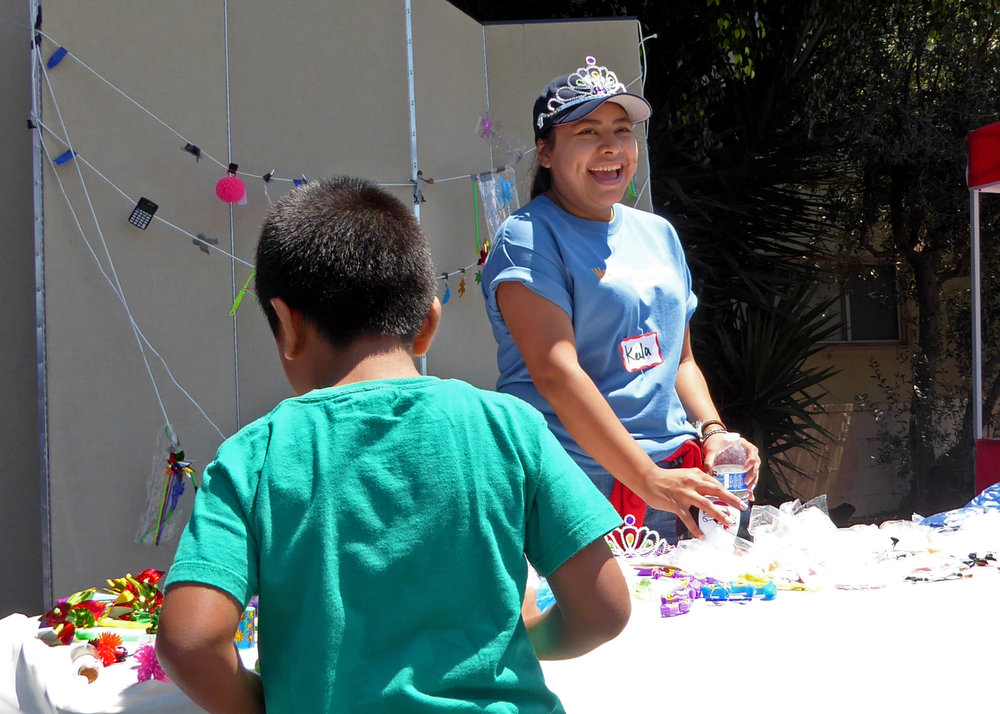 In response to God's compassion and mercy for the world, we consider the mission of the church to be the mission of Jesus Christ continued on earth as He is embodied in us by the Holy Spirit. This mission is to proclaim the Good News, to set at liberty those who are oppressed and to proclaim the fulfillment of God's plan in history (Acts 1:8 and Luke 4:18). We support the following local ministries as they strive to carry out God's mission for the church:
The Learning ZONE - An after school program that assists families with 1st to 12th graders by providing youth with activities designed to help them academically, spiritually, socially and creatively to succeed in school and life.
Community Outreach - Members of the Vineyard serve the local community through practical demonstrations of God's love. Free gift wrapping during the holidays, free car washes, neighborhood outreaches for children, neighborhood beautification projects, and prayer walks are done each year.
Homeless Ministry - We minister to the homeless on the L.A. Westside and provide lunches on Sundays.
Association of Vineyard Churches - We contribute towards providing structure and support to the continuing process of church planting in the United States and overseas.
InnerCHANGE – Los Angeles - John and Jude Tiersma Watson - An inner-city ministry bringing the values of Christ's Kingdom to the Westlake/Pico Union neighborhood. The ministry seeks to raise up leaders who will be used by God to bring transformation to their own communities.
Harvest Home - A residential, Christ-centered home dedicated to meeting the needs of women in crisis pregnancy. Harvest Home helps transform the lives of homeless, pregnant women and their children.
Desert Stream Ministries - Based on the biblical foundation of compassion, integrity, and dependence on God, DSM proclaims to the world the transforming power of Jesus Christ. They equip the body of Christ to minister healing to the sexually and relationally broken through healing groups and leadership training for the local church.
Kenn & Joannie Gulliksen - The founding pastor of the Westside Vineyard.
Monthly Mission Prayer Meeting - For more info about any of our efforts related to local missions, contact Pastor Joel Moses. You are also invited to join us at our Mission Prayer Meeting every 2nd Sunday of the month at 1 p.m. in the Ramp Room as we pray for the missionaries, the local & global partnerships our church supports and for the Gospel to reach all people.
We invest at least 10 percent of all contributions to God's mission outside of our church fellowship. Approximately half of that money is invested in global ministry partnerships. We support several overseas special projects. The Mission Advisory Council (MAC)provides oversight of our missional vision and support through discerning strategies for our overall approach to missional life, stewardship of our designated financial resources for missional purposes, and providing relational and practical support for various partnerships and individuals involved in missions.
Global Training Network: Linus Morris trains Majority World (non-western) church planters, pastors and Christian leaders so that they can more effectively equip their congregations to evangelize and disciple their communities for Christ.
John, Rachel, Isaiah, and Ezekiel Snowden live in Kathmandu, Nepal. John is working to provide training and jobs to raise up Nepalis as leaders to address poverty in their own communities and to be involved in God's kingdom.
Vineyard India Partnership Church Planting in India - We are committed to partnering with Indian national leaders as they plant Vineyard churches and participate in the expanding Kingdom work in that nation.
Mothrowala Vineyard Center: Sanjay Gurung, Pastor - This village church was planted from the Dehradun Vineyard, with whom we've enjoyed a relationship for years. Our focus of partnership is now on this village congregation and its plants.
Ethnos ASIA Ministries (EAM): Sonny Largado, Int'l Director, Thailand EAM strengthens and serves the Body of Christ in persecuted nations in Asia through the training of national leaders and by providing Bibles. Assistance is given to pastors & the families of imprisoned & martyred pastors. Marion Wu leads yearly teams to encourage the believers in Asia by providing Bibles, conducting children's and medical outreaches. A pastor also goes to teach church leaders.